Wellness & Fitness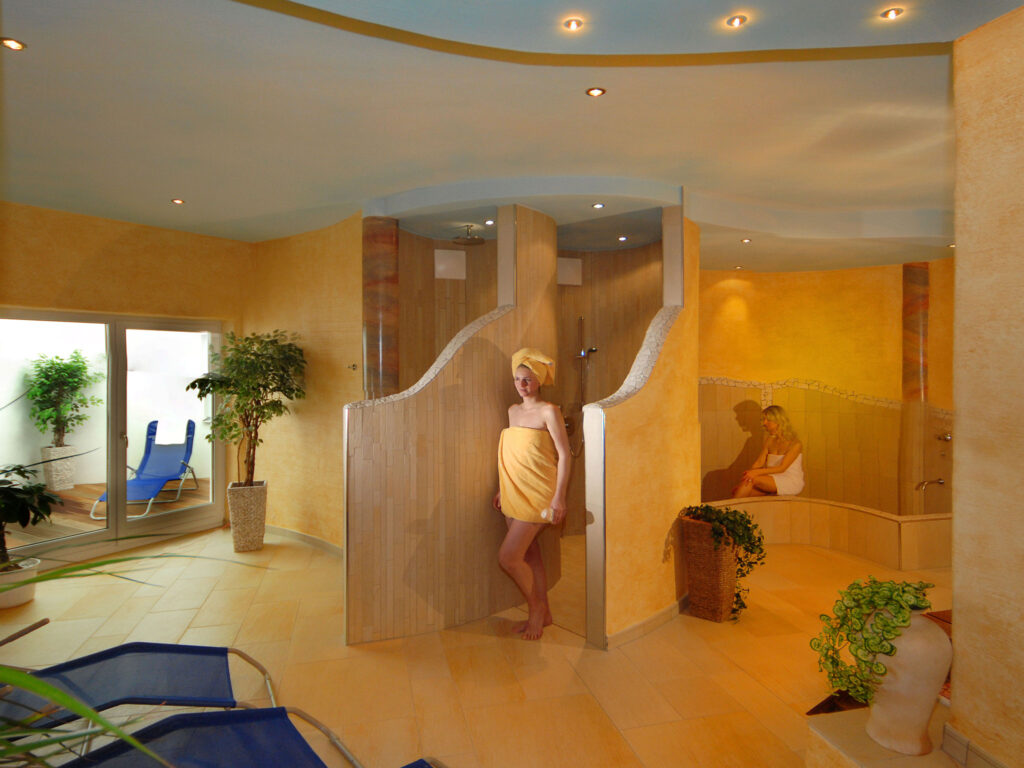 In our spacious fitness and wellness area, you have the opportunity to really relax and recharge your batteries. An oasis of tranquility, in which you can really sweat in our saunas, and then in the outdoor area again "let off steam".
Massages
Or enjoy a massage of your choice such as classic massage, lymphatic drainage, foot reflexology or APM (applied point and meridian massage) to harmonize your energy flow and activate self-healing powers.
For a holiday including a therapy program, we can also offer you osteopathic therapies such as craniosacral therapy, Bowen therapy, also APM and manual lymphatic drainage.